Poems are a great way to celebrate any occasion. And Christmas is, certainly, no anomaly.
Let's share some great Christmas poems that everyone will surely love to read. Poems that are sure to touch your heart and stir your feelings.
Post one of your favourite poems in the commentary
The Little Christmas Tree!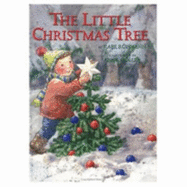 A happy little Christmas tree
Stood bravely in the cold,
And prayed, to some nice family,
It dreamed of all the pretty lights
They'd string around its limbs,
And of the warm and quiet nights
They'd fill with Christmas hymns.
It pictured all the happy smiles
And all the brightly colored piles
Of gifts around its base.
So every day the little tree
Would stretch its trunk up high,
And hold its limbs out gracefully
And many people loved the tree
But most of them would later leave
With larger trees in tow.
With Christmas just a week away
The rush for trees was on,
They sold them faster every day
'til most of them were gone.
But not the little Christmas tree
And when it closed on Christmas Eve
It still had not been bought.
With heavy heart and weary limbs
And as the day grew cold and dim
It cried itself to sleep.
That night an angel passing by
And flew it swiftly though the sky
She left it by a poor man's door
And knocked so he could hear,
She knew that he could not afford
A Christmas tree that year.
On Christmas Day the tree awoke
To loud and joyous noise,
It saw the smiles of happy folks
And laughing girls and boys.
Its limbs were draped with popcorn strings
And ribbons tied in bows,
And up on top with tinfoil wings
No treasure to be found on Earth
Could match the little tree's,
For none could be of greater worth
And way up high above the clouds
A light was shining brighter now,
The tree had found a home.